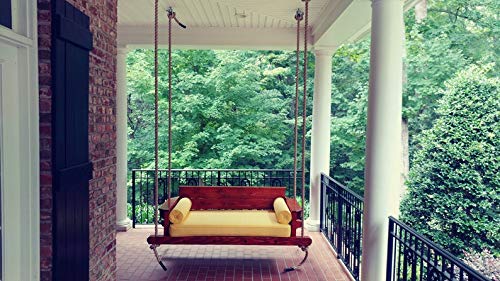 Are you looking to add a touch of relaxation and charm to your home balcony? Look no further than a swing zula! Also known as a jhula for home balcony, this traditional Indian swing is the perfect addition to create a cozy and inviting space right outside your doorstep. 
Whether you have a small or spacious balcony, incorporating a zula for home can completely transform the ambiance and provide an ideal spot for unwinding after a long day.
A swing zula offers not only comfort but also adds an element of elegance and style to any outdoor setting. With its origins deeply rooted in Indian culture, these swings are crafted with intricate designs, vibrant colors, and high-quality materials.
Materials and Design of Swing Zula for Home Balcony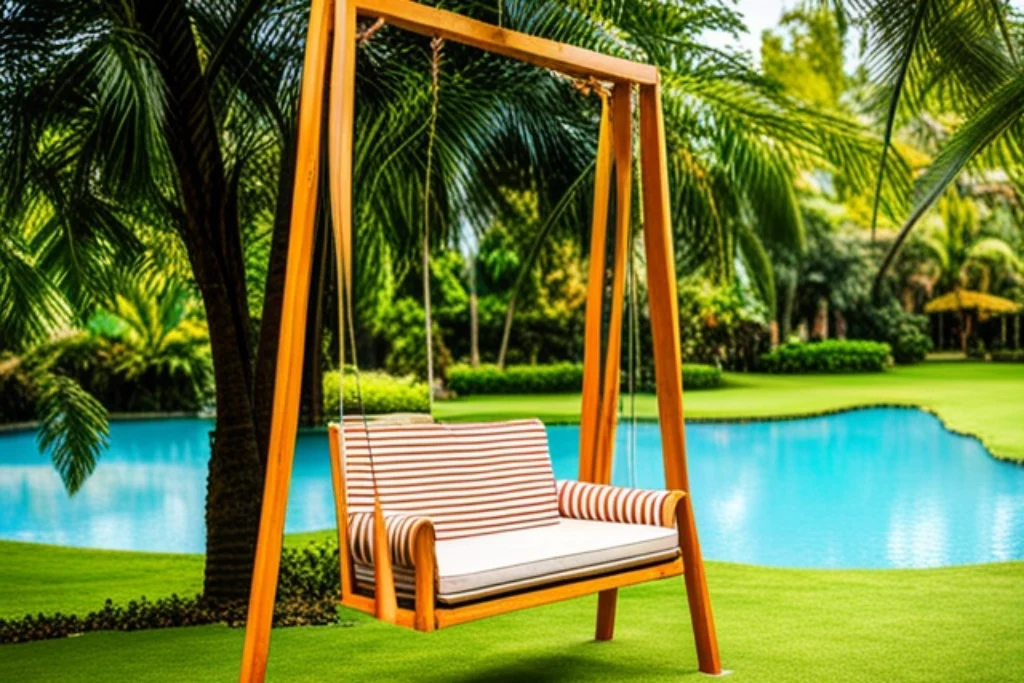 The materials and design of a swing zula for a home balcony play a crucial role in ensuring its durability and aesthetic appeal.
When choosing the materials, it is important to consider factors such as weather resistance, strength, and comfort. Common materials used in the construction of balcony swing zulas include wood, metal, and synthetic rattan.
Wooden swings are popular due to their natural beauty and timeless appeal. However, they require regular maintenance to protect them from moisture damage and insect infestations.
Metal swings, on the other hand, are known for their sturdiness and ability to withstand harsh weather conditions. They often feature intricate designs that add an elegant touch to any balcony space.
Another popular option is synthetic rattan swings which combine the aesthetics of natural rattan with added durability. These swings are resistant to fading, cracking, and peeling, making them ideal for outdoor use. 
The design of a swing zula can vary greatly depending on personal preferences and available space. Some may feature simple yet stylish structures while others may have more elaborate designs with decorative elements like cushions or canopies for added comfort.
In conclusion, when selecting a swing zula for a home balcony it is essential to consider both the materials used in its construction as well as its overall design.
The chosen materials should be able to withstand outdoor conditions while providing comfort and longevity. Additionally, the design should complement the existing decor of the balcony space while also reflecting personal style preferences.
Are you looking for a wooden or steel zula for your home balcony at best price? If so, you may be interested in the following factors:
There are many different types of zulas to choose from, including those made of wood and steel. Each type has its own strengths and weaknesses. You'll need to decide which one is best for your needs. Some factors to consider include price and durability.
Wooden zulas are economical, costing around half as much as steel zulas. Steel jhulas are durable and weatherproof, able to stand up to the Elements.
Installation Process of Swing Zula for Home Balcony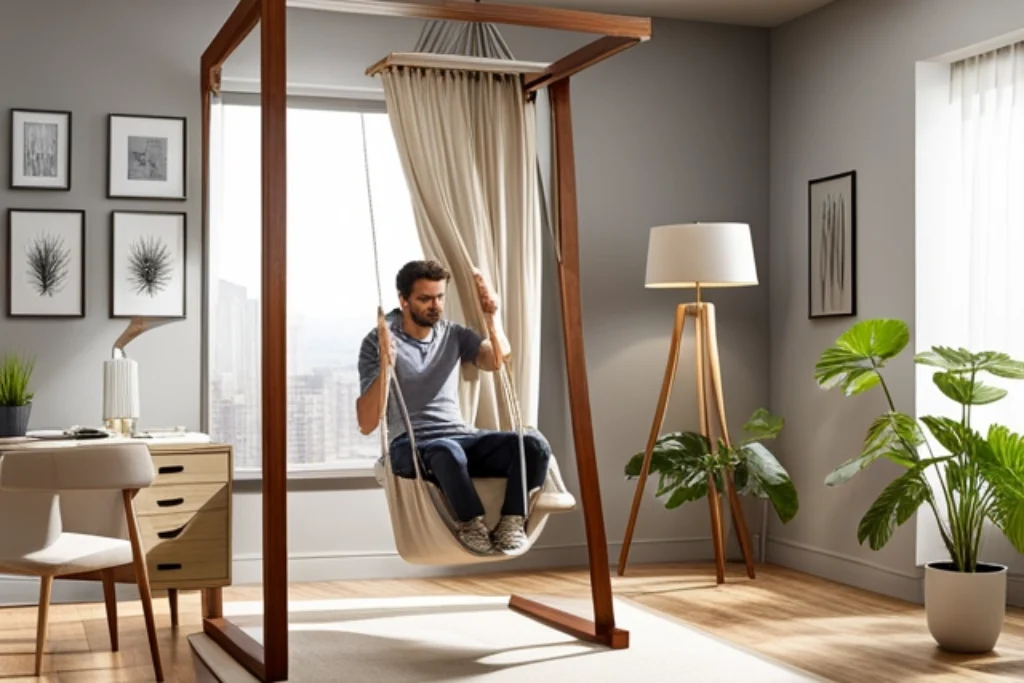 The installation process of swing zula on balconies is a relatively simple task that can be completed with some basic tools and a bit of patience.
Before starting, it is important to ensure that the balcony is structurally sound and able to support the weight of the swing zula. Once this has been confirmed, the first step is to choose a suitable location for the swing zula on the balcony.
Next, measure and mark the desired height at which the swing zula will hang from. This will determine where to install hooks or brackets on the ceiling or wall of the balcony.
It is crucial to securely fix these hooks or brackets using appropriate hardware such as screws or bolts, ensuring they are capable of holding significant weight.
Once the hooks or brackets are in place, it's time to attach ropes or chains from them to hang down for supporting the swing zula. Make sure these ropes or chains are strong enough to withstand regular use and connect them securely to both ends of the swing zula.
Finally, perform a safety check by giving gentle pushes on each side of the swing zula before allowing anyone to sit on it, ensuring that everything is well-secured for a safe swinging experience.
Safety Measures and Maintenance Tips for Swing Zula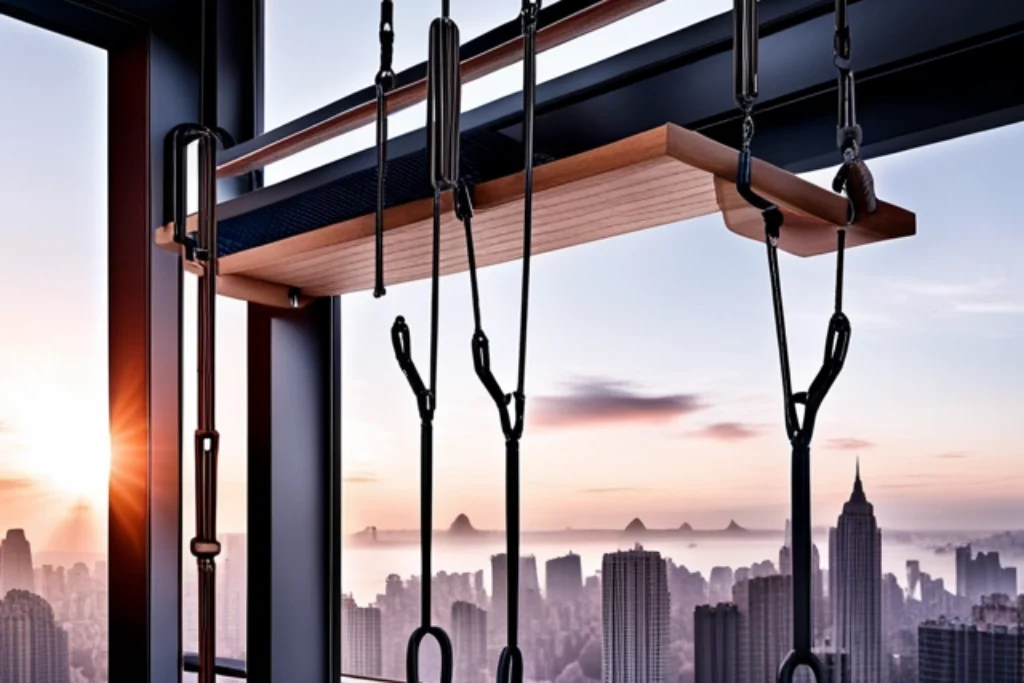 When installing a swing zula for your home balcony, it is essential to prioritize safety measures.
Firstly, ensure that the structure of the balcony can support the weight and movement of the swing zula. Consult with a professional contractor or engineer if needed.
Secondly, regularly inspect and maintain the zula to prevent any structural damage or wear and tear. Check for loose screws, rusted parts, or any signs of instability. Additionally, make sure that all hooks and chains are securely fastened to avoid accidents.
To further enhance safety while using the swing zula, it is advisable to set some ground rules for usage.
For instance, instruct everyone to sit properly on the swing without leaning too far back or standing up while swinging. It is also crucial to limit the maximum number of users at a time according to its weight capacity.
Moreover, educate children about safe swinging practices; they should always be supervised by an adult while using the swing zula.
Maintenance tips for a long-lasting swing zula include regular cleaning and lubrication of moving parts such as hinges and chains. Remove any dirt or debris from these components to ensure smooth operation.
Furthermore, consider applying weather-resistant coatings or paint on wooden structures to protect them from moisture damage caused by rain or extreme temperature fluctuations.
Lastly, inspect all supporting ropes or chains periodically and replace them immediately if there are signs of fraying or weakness.
Wooden Zula for Home with greater longevity
A wooden zula is a great addition to any home. It is a versatile piece of furniture that can be used as a chair, ottoman, or table. This wooden zula is made from high-quality wood and is designed to last for many years. It is a great piece of furniture for any room in your home.
Looking for a great way to enjoy your balcony? A wooden zula for balcony is the perfect solution! Not only is it a great way to relax and enjoy the outdoors, but it's also a great price. You can find swings for balconies starting at just Rs 1000 price, which is a fraction of the cost of other patio furniture.
Also, wooden zulas are easy to install and don't take up much space. If you're looking for an affordable and convenient way to enjoy your balcony, a wooden zula is the perfect choice!
Steel Zula for Home at Best Price
When it comes to backyard fun, a steel zula set is the perfect way to go. They're sturdy and can handle hours of play, and they come in a variety of shapes and sizes to fit any backyard. Plus, they're typically less expensive than wooden sets.
The best way to find a steel zula set for your home is to shop online. There are a number of retailers who sell them, and you'll likely find the best prices and selection online. Be sure to compare prices between different retailers before making your purchase.
When shopping for a steel zula set, there are a few things you'll want to keep in mind. First, be sure to measure the space in your backyard where you plan to put the set. This will help you determine the size and shape of set that will work best for you.
Hanging Zula in Balcony for greater Relaxation
The hanging zula in balcony is a great way to enjoy the outdoors without leaving the comfort of your home. This type of swing zula is perfect for small spaces because it does not take up a lot of room. All you need is a sturdy beam or railing to hang it from.
There are many different styles and designs of hanging zulas, so you can find one that fits your personal taste. They come in both indoor and outdoor varieties, so you can use them year-round.
The hanging swings or zulas are a great way to relax and enjoy some peace and quiet. They are also perfect for reading or taking a nap.
Conclusion: Enjoy Relaxing Moments on Your Balcony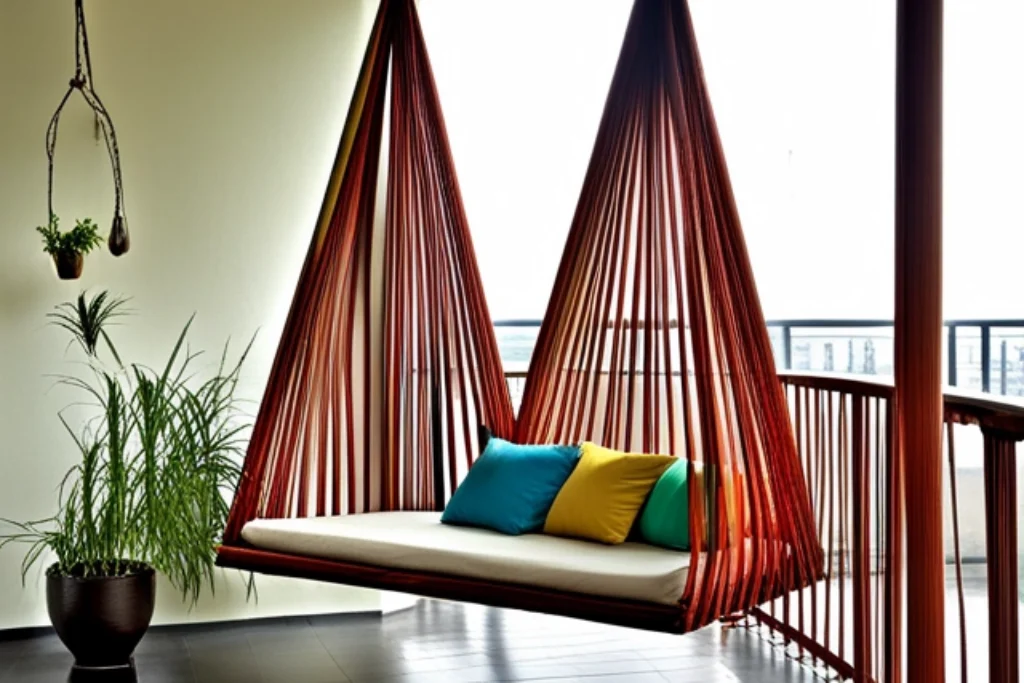 In conclusion, having a swing zula for your home balcony can truly enhance your relaxation and enjoyment. The gentle swaying motion of the swing can create a soothing and calming atmosphere, allowing you to unwind after a long day.
Whether you choose to read a book, sip on your favorite beverage, or simply close your eyes and take in the fresh air, the swing zula provides the perfect spot for relaxation.
Furthermore, the addition of a swing zula to your home balcony offers numerous benefits beyond just relaxation. It can become a focal point of your outdoor space, adding charm and aesthetic appeal.
Additionally, it provides an opportunity to spend quality time with loved ones or enjoy peaceful solitude. Regardless of whether you have a large or small balcony, there are various designs and sizes available in swing zulas that can fit perfectly into any space.
Overall, investing in a swing zula for your home balcony is an excellent way to create an oasis of tranquility right outside your door. It allows you to maximize the potential of this often overlooked area by providing you with a comfortable place to relax and unwind.
So go ahead, indulge in those quiet moments on your swing zula and let the stresses of life melt away as you enjoy peaceful moments on your balcony.
After all, a wooden swing is the best option for a home because of its affordability and durability. A steel swing is a good choice for a business because of its longevity and attractiveness, but it is more expensive.
Both swings have their benefits, so it is important to consider what is most important to you when making your purchase. To find another modern design of swing zula for your home balcony click here.
1. What is Swing Zula?

Swing Zula is a high-quality swing designed specifically for home balconies, providing a comfortable and enjoyable seating experience.

2. Is Swing Zula suitable for all balcony sizes?

Yes, Swing Zula comes in various sizes to accommodate different balcony dimensions, ensuring it can fit perfectly in any space.

3. Can Swing Zula withstand outdoor weather conditions?

Absolutely! Swing Zula is made with weather-resistant materials like rust-proof metal frames and durable fabric, making it ideal for outdoor use.

4. How much weight can Swing Zula support?

Swing Zula has a robust weight capacity of up to 300 pounds (136 kilograms), providing sturdy support for users of varying sizes.

5. Is assembly required for Swing Zula?

Minimal assembly is necessary when setting up your Swing Zula; however, it comes with easy-to-follow instructions and all the required tools.

6. Can I customize the color or design of my Swing Zula?

Currently, our website offers multiple color options for Swing Zula's fabric to match your personal taste and balcony aesthetics.

7. Does Swing Zula come with a warranty?

Yes, we offer a warranty on all our products, including the Swing Zula. The specific warranty details can be found on our website.

8. What is the price range of Swing Zula?

The price of Swing Zula varies depending on its size and optional features such as cushion padding or additional accessories available on our website.